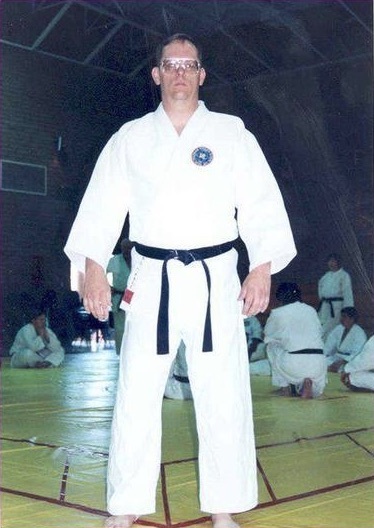 Richard Burklund Sensei
Longtime practitioner of Kodokan judo, retired lieutenant colonel (US Army), and Ph.D.
Richard Burklund Sensei brings many years of budo experience to our group, and we're fortunate to have him as a Senior Advisor. Burkland Sensei is one of the original members of the SMAA. He is active in both the SMAA Judo Division and the SMAA Jujutsu Division. Burklund Sensei retired from the Army in 2004 and has continued to serve as a high-ranking Department of Defense civilian and defense consultant.
Lieutenant Colonel Burklund held a variety of command and staff positions in light infantry, military intelligence and joint special operations forces. He served in combat operations in Panama during Operation Just Cause; with Task Force Dagger, the Joint Special Operations Task Force in combat in Afghanistan, during Operation Enduring Freedom and at the Combined Forces Special Operations Command during Operation Iraqi Freedom. Burklund Sensei has studied the martial arts and Ways of Japan for over 40 years. He holds dan grades in judo and jujutsu.
Burklund Sensei has been granted a teaching certificate by the SMAA and teaches privately, part-time. His first judo teacher was Otaka Shuichi Sensei, shichidan, of Nihon University. Sato Shizuya Sensei, judo ninth dan, and Walter Todd Sensei, judo eighth dan and one of the founding members of the SMAA, have also instructed him. Burklund Sensei is additionally a past contributor to the SMAA Journal and the SMAA web site.