First SMAA National Seminar & Conference
By
Cimino-Hurt, Michael
This article first appeared in the Summer 2005 issue of the "SMAA Newsletter."
---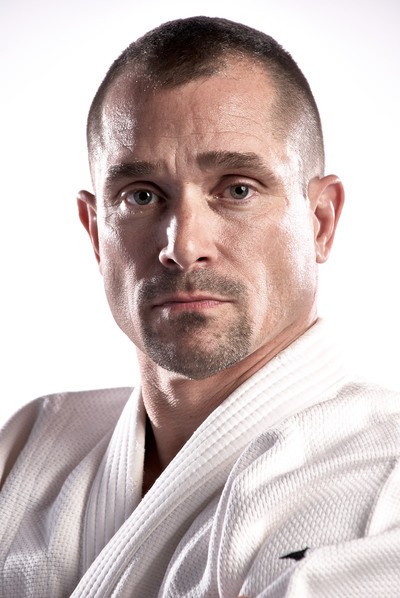 Having lived in Utah, I know that it never rains there well, almost never. Nonetheless, several of us stood on Max Roach Sensei's front porch watching the sudden late July downpour and wondering just how wet we were going to get in the first swordsmanship class of the SMAA National Seminar & Conference, sponsored by Roach Sensei and his Yama Oroshi Iaido Dojo. This first iaido class was to be outside in Salt Lake City's Sugarhouse Park to accommodate the large numbers that had signed up. Miraculously enough, at the exact time the class was to start, the rain stopped, leaving the air cool and the grass moist for the students to line up and bow in for an excellent class taught by Nicklaus Suino Sensei, SMAA iaido Shihan and sixth dan. This first class covered techniques of Muso Jikiden Eishin Ryu Batto Ho no Bu. The grassy dell where the class was held offered a beautiful view of the stark Wasatch Mountains in the distance under the deep blue of the wide Utah sky, and it was a lovely and fitting beginning to a weekend of excellent training.
Over the next days, those fortunate enough to attend this meeting of martial arts minds got the chance to study Japanese yoga (Shin-shin-toitsu-do) and Saigo Ryu aiki-jujutsu with H. E. Davey Sensei and Kevin Heard Sensei; more iaido classes with Suino Sensei; an ikebana (flower arrangement) presentation with Ann Kameoka Sensei; and those who were hardy enough to train after Saturday's potluck banquet got the special treat of a Kodokan judo class with Suino Sensei, which was one of the surprise hits of the seminar. During the banquet on Saturday evening, participants were treated to a taiko drumming concert, and later they were able to try taiko themselves. Davey Sensei made a moving dedication to Walter Todd Sensei (SMAA judo So-Shihan and eighth dan), one of the original members of the SMAA, who passed away recently and whom we all miss. I believe we all agreed with Mr. Davey that Todd Sensei would have loved this gathering, and it sometimes seemed that his humor and spirit were tangibly present in our midst.
The iaido classes were the best I have attended at any seminar. There was such a high percentage of attendees, who were skilled in the basics of the art, that Suino Sensei could spend time on many of the subtle points not usually discussed in seminars, and could devote plenty of time to answering questions and giving individual instruction. During the second, third, and fourth iaido classes, we covered the rest of the Shoden Waza ("Beginning Techniques") and many of the Chuden Waza ("Intermediate Techniques") as well.
Davey Sensei's Shin-shin-toitsu-do classes each morning provided a fascinating introduction to this Japanese yoga form, which is based on Raja yoga, Japanese forms of meditation, healing, and martial arts, as well as Western medicine and psychology. Raja yoga is the yoga of meditation, and I found Shin-shin-toitsu-do to be a useful and appropriate adjunct to my own Zen training. This form of yoga might seem unfamiliar to those accustomed to the postures typical of Hatha yoga, or other styles commonly taught in the United States, but having studied Raja yoga many years ago, I was able to connect with many of the points being taught.
I have attended Davey Sensei's aiki-jujutsu classes before and have never failed to be amazed at his mastery of this art. I assure you that I was not disappointed this time either. Davey Sensei's discussion of the dynamics of the art, and its use of ki flow and redirection, were phenomenal. The techniques taught were effective and, personally, I was thankful for the thick mat Roach Sensei's students had labored to install at Westminster College, where the classes were held. Kevin Heard Sensei, who also expertly taught aiki-jujutsu in the last class of the seminar, ably assisted Mr. Davey.
Kameoka Sensei's class on ikebana was well attended, and those who joined her got a grounding in Ikenobo kado, the oldest form of flower arrangement. Ms. Kameoka currently studies this art with Ikeda Shuji Sensei and conducts workshops at the Sennin Foundation Center for Japanese Cultural Arts in California. Kameoka Sensei used a variety of flowers to demonstrate the principles of color and form in this art. I heard several impressed students discussing the possibility of pursuing ikebana further.
This seminar was a delight to attend. Large numbers of participants were present, and they came from Utah, California, Michigan, Virginia, Indiana, Washington, DC, and other areas. I learned a lot and have never attended an event of this kind that went so smoothly. Kudos for this has to be given to Roach Sensei, but must be shared with his students, who gave so selflessly of their time and effort, especially Matt Vick. Finally, I would be completely remiss if I didn't mention Alethea Roach, without whose hard work, kindness, and positive attitude this seminar could not have happened.
My lasting image of this event will be the sight of more than a score of black-clad iaidoka in swirling hakama, swinging bright swords against the background of the beautiful Wasatch Mountains.